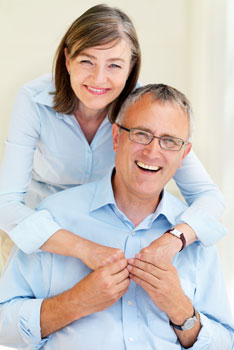 Our
Testimonials
We know at L and J Electrical Contractors that without our clients we wouldn't be anything. Our main goal is to give our customers what they want. Here are a few stories that show some satisfied customers:
I first came in contact with L & J through our general contractor who had hired them to do the electrical work for an expansion we were doing onto our house. I was so pleased with their work that I started to use them for additional jobs as well. John is truly customer oriented and really makes sure you are completely satisfied with his work or the work of his men. He is punctual and meticulous when doing a job. He also does his very best to get to you in case of an emergency or a job that cannot wait for a scheduled opening. I would highly recommend them.
Louis and Donna Greenberg,
Margate, NJ
I have had dozens of positive professional experiences with John Raphael and L & J Electrical Contractors. The quality of service is outstanding. John and his staff's attention to detail is exemplary. Their pricing is fair. They can always be counted on in terms of arrival time. I don't make many recommendations - but, I am happy to do so here.
Harry Hurley,
Egg Harbor Township
I want to thank you for your great work in my house. From the minute I closed on my house you were very accommodating and eager to please, not just me as the homeowner but the others working side by side with you making the many improvements. Needless to say that have been very pleased with the work both you and your team have done in my house and continue to do.
Linda O.
It isn't often that you find a company that is dedicated to Service and Fair Pricing. I had that opportunity when I used L & J Electrical Contractors, LLC recently for a kitchen remodel. We were up against some time constraints and John was able to arrange scheduling to coordinate with the job. The work was meticulous, the result was outstanding, and L & J's pricing was very reasonable. I highly recommend them to anyone in need of electrical service.
Alan Chenman,
Linwood
I opened a small business in September of 2011 which contained many electrical issues. With the assistance of John and his staff all of my questions were answered and the work was accomplished in a quick and very professional manner. Some of the work had esthetic issues which have a lasting effect on the visual impact of the building. John's suggestions and guidance have lead to only compliments on the appearance of my restaurant. I can honestly highly recommend L & J Electric for the work that they have done for me.
Andrew Latz
Latz's By The Bay
Somers Point, New Jersey
I recently completed some major renovations in my home. One of the projects, a new heating and air conditioning system, required electrical work. My contractor recommended John Raphael of L&J Electrical Contractors. John came by to quote the job and clearly explained to me the work that needed to be done for the heating and air conditioner and I added a few extras such as light fixtures and an exhaust fan in my attic and some extra outlets and lights in my garage. John provided a detailed quote and set a date and time for the work. His crew performed the work efficiently and exactly at the time and date promised. I would most certainly use L&J Electrical Contractors again, or gladly recommend them to my family and friends. Thanks!
Donna S,
Brigantine, NJ
Our company is and always has been completely satisfied with the services offered by L & J. The owner, John, personally answers his phone calls and ensures his customers 100% satisfaction. L & J is on the job as promised and their work is remarkable at a price that keeps us coming back. John's standard of excellence is what he expects from his employees and what they provided on every job they have ever completed for my company. I would recommend his company to any contractor or homeowner in need of electrical services.
Charlie DelRoss Plumbing and Heating
We would highly recommend L & J Electrical Contractors for any job large or small. Their professionalism and reliability is unsurpassed. They have done many jobs for us, both commercial and residential and we have always been extremely satisfied with the quality of work they performed. We will continue to hire them in the future and refer them to our friends or anyone we might know that needs their services.
Bill and Nancy M.
Egg Harbor Twp., NJ
We only use L&J for all our electrical needs. John is an outstanding electrician. He is extremely responsive and hard working. I especially like the creative solutions he offers which always include LED or other energy saving ideas. I wouldn't trust my home to anyone else.
Marlene D.
I would like to take a moment to recommend John Raphael and L&J Electrical. John is a sincere hard working businessman, who carries a rare trait in the construction business.....he delivers on what he says!! His staff is courteous and respectful, and they take the time to do the job right the first time. They follow up and complete any punch list items in a timely manner. I've had the pleasure of watching John grow his business steadily over the past few years, and every client is important to John. There have been many referrals given to John, and every one of them has thanked me for referring L& J Electrical. I wish you much success in the future.
Anthony Marotta
Soleil Sothebys' International Realty
Margate NJ
Having a house that is over one hundred years old; I have had my share of experiences with contractors. That is why I felt it was necessary to write this note. John from L&J Electrical showed up at my house on time and gave me an estimate that was over 25% lower than the other guys I had spoken to. His team came and did the work when they promised and they did a great job. They were courteous and professional around my home. They got the work done quickly and they left the place cleaner then they found it. I will use L&J for all my future electrical projects and I will recommend them to my friends and family.
TKF
Margate, NJ